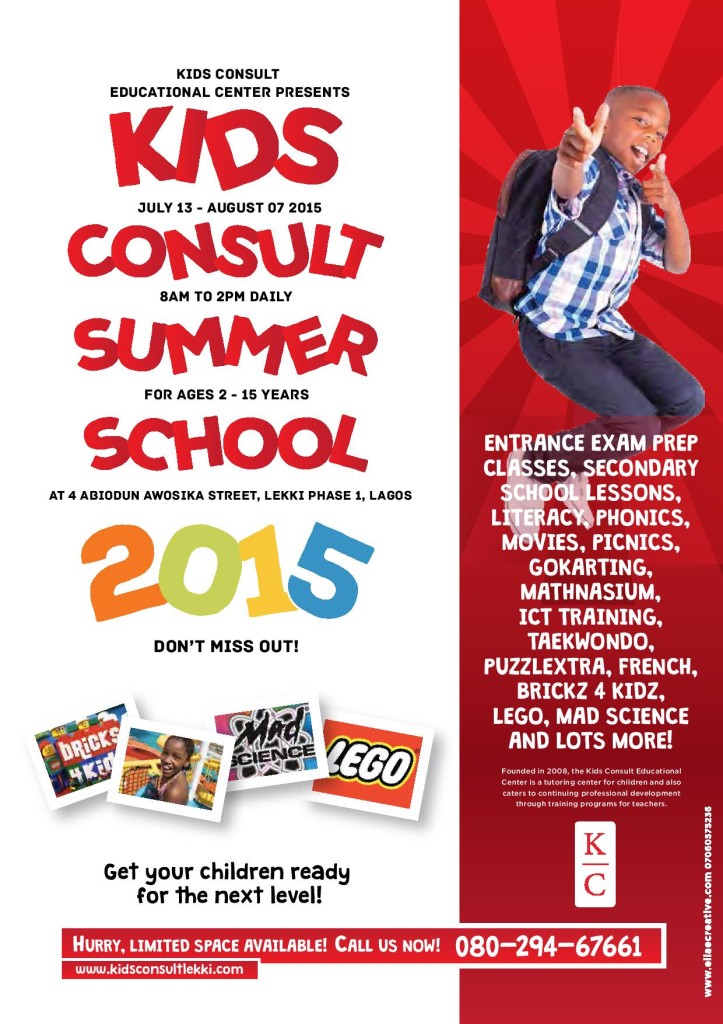 If your child could design a perfect summer schedule, it will probably include a lot of new playmates, fun things to do daily, exciting trips & excursions and ultimately, success in his/her academics. At Kids Consult, Lekki, we have planned an ideal summer program with your child in mind. Don't miss this exhilarating summer experience!
Kids Consult's "Summer to Discover 2015" will ensure that your child's break from school is not a break from learning. We keep the momentum going. At Kids Consult Lekki, students continue to explore, discover, create, learn and also have fun. Why? – It is summer time!
Children who enrol in our summer programs benefit by:
• Getting ahead with new skills and inspired mind-set
• Maintaining an educational routine
• Being prepared for secondary school entrance exams
• Catching up at a comfortable pace
• Realizing that learning is part of life, not just part of school
• Math, reading, writing, and study skills clomid precio – you and your child will be amazed at how much they improve in just a short time.
By attending Kids Consult Summer School, students head back to school in September 2015 informed, motivated, and ready to hit the ground running from day one!
Detailed day-to-day plan available for Parents at Kids Consult Educational Center upon completion of Summer School registration.
test